5 products for the eco-friendly decorator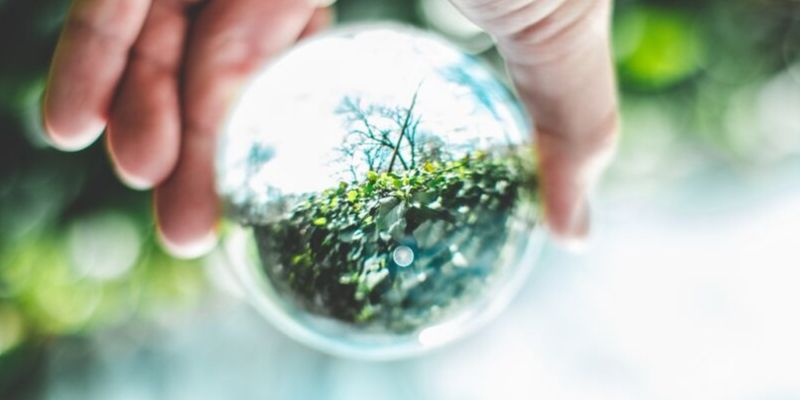 If you work in the painting and decorating trade or are just decorating your house and care about the environment then this article is for you. In the 21st Century, brands are under more pressure than ever to produce products that are kind to the environment. That includes products that are bio-degradable, sustainable and that contain no harmful chemicals.
Our shortlist of products contains decorating products from a range of brands that have low or no impact on the environment so you can do your bit whilst you work.
What makes a product environmentally friendly?
There are a number of ways that a product can be environmentally friendly, from what the product is made from to the way it is packaged. Many products used in decorating and construction, in general, contain large amounts of VOC's (Volatile Organic Compounds) which can be harmful to the environment and your health. The products listed in this article contain almost no VOC's or can be reused making them a great option if you are looking to be kind to the environment.

1. Trade Strip® Paint and Varnish Remover - £46.61
This innovative product is made by Eco Solutions who pride themselves on using 'Science Not Solvents' to produce water-based products that perform better than the competition without using any harmful solvents in the process.
Unlike other paint strippers, the Trade Strip Paint and Varnish Remover contain no caustic, no Methyl Pyrrolidone (NMP) and almost no VOC's (0.0000004%), this means that the product can be used without a mask and indoors. Thanks to its unique formula the paint stripper goes further making it even more economical.
The ZipDoor™ door kit from ZipWall® is a product that is catching the eye of decorators in the UK thanks to its unique design. The ZipDoor™ allows you to quickly create a temporary barrier between two rooms to prevent paint and dust from contaminating other rooms. It is ideal for kitchen refits and other areas where there is lots of dust or overspray.

The door kit fits in place using double-sided painters masking tape (supplied) so it won't damage surfaces. Ok, the door kit is made from thick polythene but it can be used again and again, all you have to replace each time is the double-sided masking tape that holds the door kit in place and most masking tapes are fully recyclable. The kit comes in a standard version and a commercial version (£33.98) that is slightly bigger and is also fire retardant, ideal for sites where fire regulations are tight.
This surface cleaner has a patented water-based formula that is 'Tough, not Toxic' to quickly remove dirt and grime from surfaces without using any harmful solvents. We know what you're thinking, "surely it's just water". Well, we can assure you that it isn't, we can't tell you exactly what is in the formula as it is a closely guarded secret that the brand does not want the competition getting their hands on but it really does work.

The cleaner can be used on almost any surface and will remove all types of grease, oil, dirt, adhesive residue and paint splashes. Thanks to its unique solvent free formula there is no need to wear a mask or gloves when using the cleaner indoors.
This PVCu cleaner is another eco-friendly product from Eco Solutions. This small but mighty cleaner is ideal for cleaning all types of PVCu including window frames, doors and conservatories. Using the same 'Science, not Solvents' formula as the paint and varnish remover mentioned above it is safe to use without gloves or mask. The cleaner comes in a handy spray so it goes further and can be sprayed onto a cloth or straight onto the surface that is to be cleaned.
Graffiti can be a nightmare to remove from brickwork, especially without using harsh chemicals and solvents. That is why Graffiti Go! from Trade Strip is so amazing. The patented water-based formula is solvent free so is not harmful to the environment or to you. The spray will remove graffiti from most surfaces including brick and concrete although you may need to leave it a little longer on more porous surfaces like brick.
Conclusion
So to sum up, there are a number of excellent products on the market that are kind to the environment and to your health. These products are a great alternative to the usual harmful solvent variations and work just as well.
If you would like any more information about the products shown you can visit U-PRO.co.uk or call our team on 01827 255250.