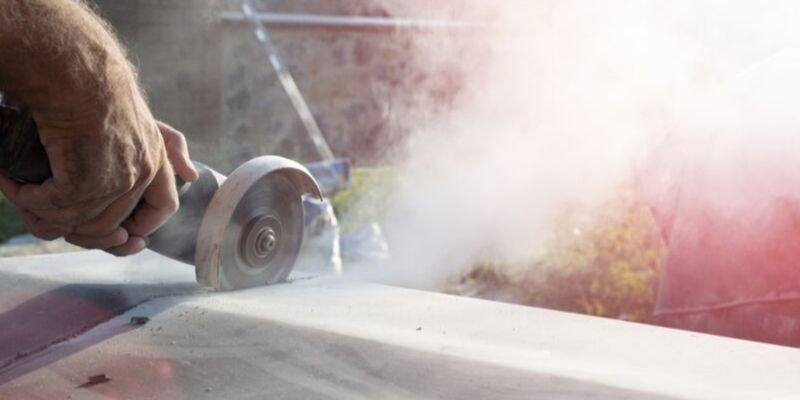 So you're working in a dusty environment and know you need make the area safe to work in. Not just for you but for your team and your clients. This is known as dust control, but what do you need and what is the best way to do it?
Before you dive into what you need it is important to understand the type of dust that you will be encountering on site. Construction dust is a very general term that gets used but there are different types.
Dust types
Silica dust
Silica is a natural mineral that is found in a large amount of materials such as sand, sandstone and granite but is also found in many construction materials such as concrete and mortar. When these materials are cut or ground the silica is broken down into very fine dust. This is often called silica dust. This type of dust is very dangerous and can be extremely harmful to workers.
Non-Silica dust
Many construction products do not contain any or only contain very small amounts of silica, this dust is also mixed with silica dust when cutting things such as bricks.. Common materials include:
Gypsum
Cement
Limestone
Marble
Dolomite
Wood dust
Wood is a material that is used a lot on construction sites and is found in two main forms, softwood and hardwood. Wood-based products that are also found on site are MDF and chipboard.
---
Solutions for dust control
Usually the type of job you are doing will stipulate the type of dust control that you will need. For example if you are sanding wood then a dust extractor will work well. If you are knocking down a wall to build an extension then you may need to create a protective barrier.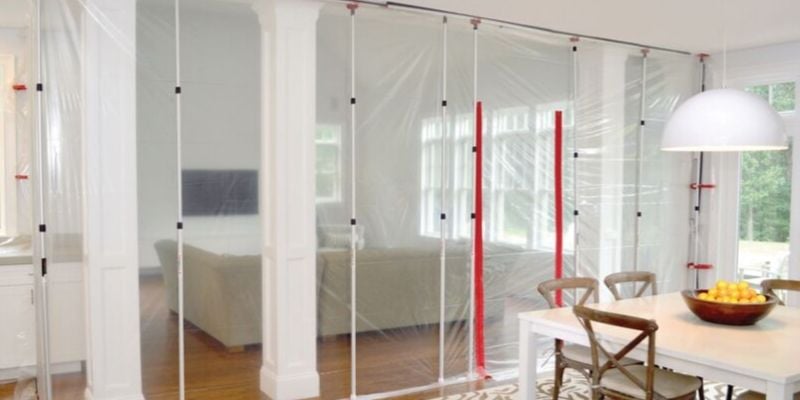 There are a number of different solutions for controlling dust including, dust barriers like the Zipwall dust barrier system which can quickly create a temporary dust barrier to seal off rooms or specific areas to contain dust while working.
---
How dust affects your business
As well as the health aspects of dust on site there is also the emotional damage that dust can cause. Let's say you are working in a customers house stripping out a kitchen for a client, as a customer the last thing you want is the rest of your house covered in dust from the kitchen refit. Many customers rate their contractor by the state that they left their house in during and after the work has taken place, and word of mouth is the biggest form of advertising for your business so the last thing you want is to be known as a messy contractor.
The video above from ZipWall® gives a good insight into consumers dust concerns whilst work is being carried out in their property.
Final word
Dust control is not limited to creating a barrier. We recommend you always wear the appropriate PPE when carrying out any work involving dust. You can find more information on the right dust mask to use here.