A Closer Look at the OLFA X-Design 18mm Cutter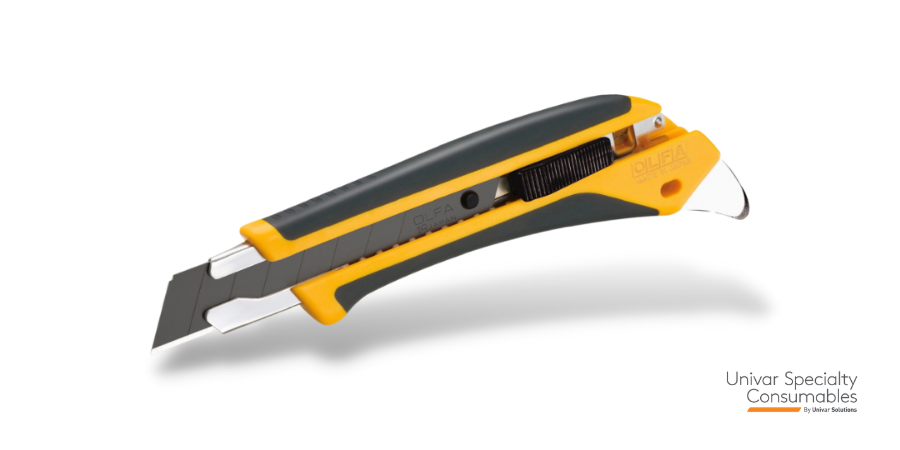 OLFA have been making cutters and blades in Japan for over 50 years now and the OLFA name has become synonymous with quality and top performance. They are most well known for being the original creators of the snap-off blade back in 1956.
The X-Design range are some of OLFA's premium heavy-duty cutters, specially designed for peak performance, reliability and durability. The range includes both a 9mm cutter and 18mm cutter, both with auto side lock features and, as with all OLFA cutters, are compatible with OLFA's snap-off blades designed for unparalleled sharpness and superior edge retention.
18mm X-Design Cutter
The handle of the X-Design 18mm cutter is designed with both comfort and durability in mind. It is cast from fibre glass resin and features a wrap around anti-slip rubber grip. The fibre glass resin enforces the body of the cutter for strength, while the rubber grip offers both hand comfort and the perfect surface for hot, sweaty hands to grip. It allows you to use maximum pressure to cut through tough materials, while still cutting safely. The rubber grip will also reduce strain on your hand which can cause issues over prolonged use.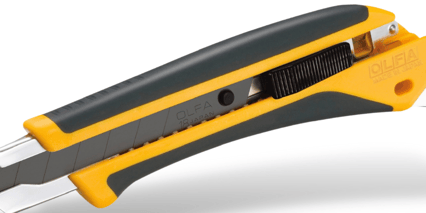 The X-Design 18mm cutter also features a metal multi-pick and the end of the handle. This is perfect for those instances when you might need something stronger and/or not as sharp as the blade (such as opening cartons or paint cans, loosening screws or creasing wallpaper) providing you with another tool so that your blades are not damaged or prematurely dulled.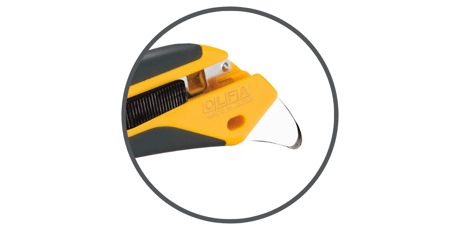 Both X-Design cutters come pre-loaded with OLFA's ultra-sharp black blades. These are 25% sharper than OLFA's standard silver blades for ultra-precision and a superior cutting edge when dealing with heavy duty modern materials. However, the silver blades are still compatible with these cutters if that is what you prefer - or if that is just what you have on hand.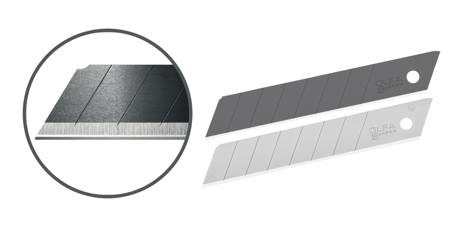 OLFA's X-Design 18mm cutter is one of the top cutters on the market, which is no surprise coming from industry legends at OLFA. You can pick yourself one up at univarSC.com along with replacement blades – black or silver!